Impact of Al Doping on Surface Passivation of TiOx
In this work, we find that the crystallization of ALD TiOx is very sensitive to the film's thickness, where a small increase in TiOx thickness can trigger a phase change from amorphous TiOx into anatase, which causes a significant increase in J0s. More importantly, we demonstrate that the incorporation of Al ions into the TiOx films inhibits crystallization, which in turn retains excellent passivation for thicker TiOx.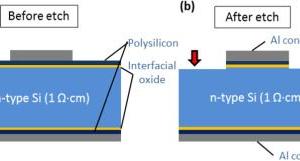 Phosphorus diffused LPCVD polysilicon passivated contacts
We present a passivated contact technology based on polysilicon deposited using low pressure chemical vapour deposition (LPCVD) over an ultra-thin silicon dioxide layer, which achieves an excellent surface passivation with implied open-circuit voltage of 735 mV, a recombination prefactor below 1 fA cm−2 and contact resistivity below 1 mΩcm2.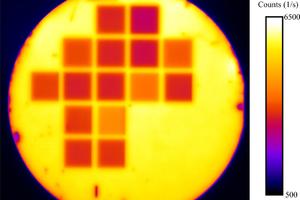 7th World Conference on Photovoltaic Energy Conversion
Overview of my contributions and access to presentations and papers.