Cell To Module Yield Methodology
Read about our new methodology to predict annual yield losses and gains caused by solar module design and materials under field exposure.
Recent Publications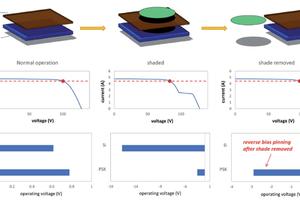 Destructive Reverse Bias in Perovskite Tandem Modules
We demonstrate how perovskite hysteresis can result in permanent reductions in power output in perovskite/silicon tandem modules—including irreversible hotspot-induced damage—from only brief periods of shading.
Impact of Al Doping on Surface Passivation of TiOx
In this work, we find that the crystallization of ALD TiOx is very sensitive to the film's thickness, where a small increase in TiOx thickness can trigger a phase change from amorphous TiOx into anatase, which causes a significant increase in J0s. More importantly, we demonstrate that the incorporation of Al ions into the TiOx films inhibits crystallization, which in turn retains excellent passivation for thicker TiOx.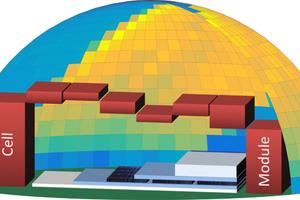 Predicting realistic annual yield for solar modules
• Optimizing module design for a maximum annual performance. • Detailed gain and loss analysis from cell under STC to module in real environment. • Understanding the impact of module material on the annual module yield. • Impact of angular light, temperatures, lower irradiances on module performance. • Impact of weather condition (ambient temperature, wind speed) on module performance.
One-Minute Typical Meteorological Year Data for Australia - Corresponding data can be downloaded here for free.